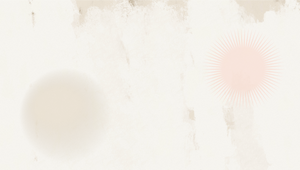 Our Story...
The Housewarming Project delivers hand-picked, design-forward collections of home decor that add character and warmth to your home.
Warmly welcoming you home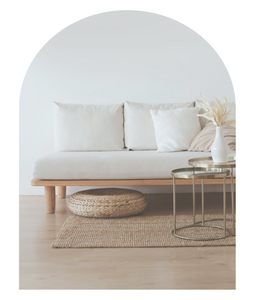 Our Mission
Our mission is to help people create spaces to gather, connect and celebrate life.
About Us
At The Housewarming Project, we are all about community and collaboration. We want people to visit our store, social media and in person pop ups and walk away feeling loved, special and inspired.
Who We Are
The Housewarming Project founder, Julie, started with the dream of creating a company that made people feel inspired by their home.
She has had the absolute pleasure of working alongside two incredible women, Aleesha and Jasmir, who have helped transform this company and put our mission to inspire and connect into action.
Meet the team
The Housewarming Project delivers hand-picked, design-forward collections of home decor that add character and warmth to your home.
Julie Cegelski
Founder
Origin
Alamo, CA
Dream Job
Singer in a rock band
Favorite Food
Sushi
Jasmir Enriques
Head of Marketing
Origin
Santa Clarita, CA
Dream Job
Photography & Marketing
Favorite Food
Tacos
Aleesha Carlson
Creative Marketing
Origin
Staples, MN
Dream Job
One where I spread positivity!
Favorite Food
Potatoes
Cailey Thorfinnson
Design & Development
Origin
Honolulu, HI
Dream Job
Best-selling Author
Favorite Food
Noodles
Savannah Day
Design & Development
Origin
Santa Fe, NM
Dream Job
Pro snowboarder
Favorite Food
Sushi
What They're Saying
Testimonials from our beloved community
The Housewarming Project is my go-to for all things home decor and gifts. The quality of all their goods is impeccable and expertly sourced to guarantee a lasting impact in your own home or the home of the lucky recipient!
I cannot recommend this company enough, their service and commitment to their customers is unsurpassed, plus they continuously give back through philanthropic efforts, which makes me want to support them even more knowing my purchases are also helping those in need. For the perfect gifts and decor for your own home, look no further than The Housewarming Project.
I had a great experience shopping and purchasing a gift with The Housewarming Project. Julie helped make sure the perfect gift was sent all the way across the country, and even made sure we included a personalized, handwritten note. I will definitely be shopping with them again!
I have been in search for housewarming and thank-you gifts and am so happy to have finally found a company for all of these needs! Not only do they have high quality items and packaged gift ideas, but the customer service, creative insight & attention to detail truly sets them apart! This is my new go-to spot!
I could not have been more impressed with the quality (and price!) of all my purchases. We are building a new home, and I have been saving the pillows for when we move - but they are simply stunning and I've been so tempted to use them NOW! I will continue to frequent this beautiful shop as it offers both a unique, high-quality and well-priced selections of home goods!
❮
❯